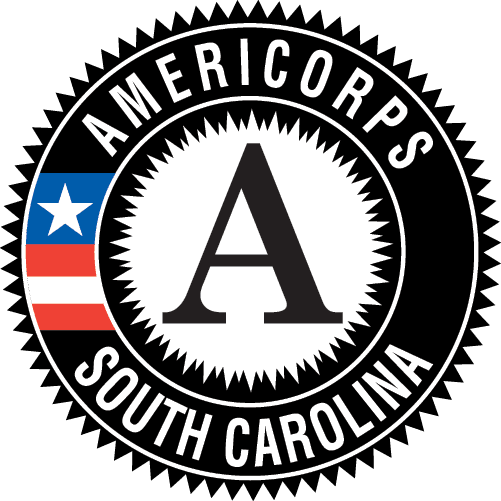 Gain valuable experience and give back to your community through service with South Carolina First Steps. Our AmeriCorps Members engage directly with families and communities to help ensure that all children start school ready to reach their highest potential.
AmeriCorps opportunities are available with local First Steps partnerships and at the South Carolina First Steps office in Columbia, SC. Activities range from providing one-on-one support for parents to hosting virtual events about school readiness and community services.
Available Positions
All current First Steps AmeriCorps positions require a commitment for the service term of October 1 to June 30. We are accepting applications on a rolling basis. Orientations for the current program year will be held November 2, November 17, December 2, December 17, January 4, January 18, February 2, February 16, and March 2. For questions, contact americorps@scfirststeps.org.
Minimum Requirements
Be at least 21 years of age or older
Have or be working towards a high school diploma or its equivalent
Be a citizen, national, or lawful permanent resident alien of the United States
Complete a criminal background check in accordance with the National Service Criminal History Check eligibility criteria
Satisfy the South Carolina Department of Social Services Central Registry of Child Abuse and Neglect
Service Benefits
Living allowance
Education award
Professional development
Child care network connections
Mileage reimbursement
Resources
CNCS AmeriCorps State and National Page
Outside Service Verification Form