The Year of the Caregiver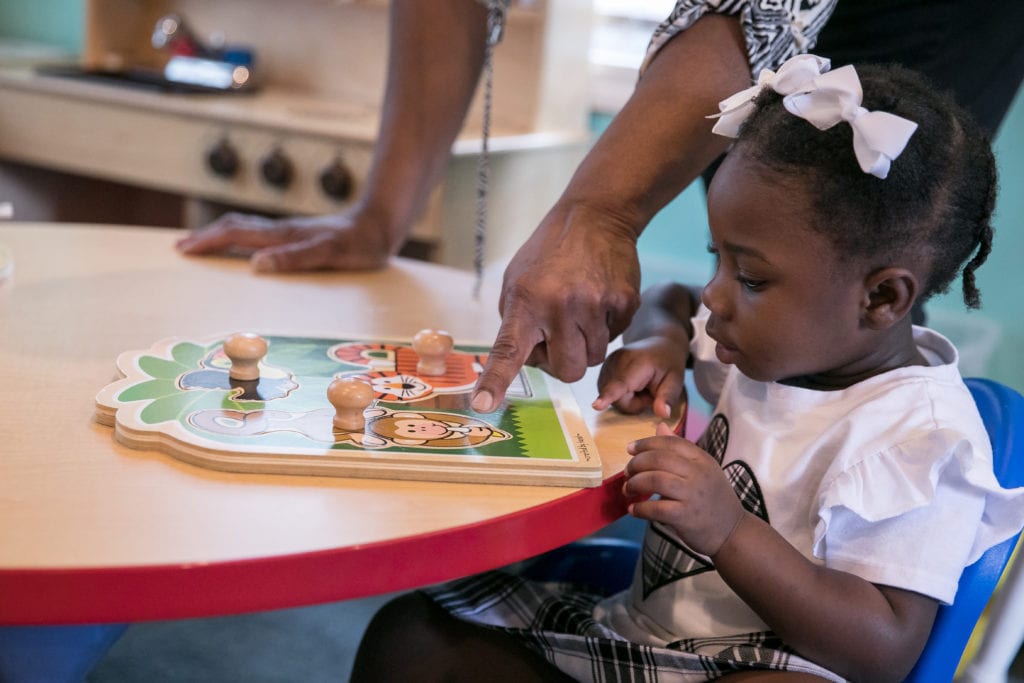 2020 was the year of the caregiver. From hospitals to family homes, caregivers of all kinds have dramatically reorganized their lives to meet the needs of our society's most vulnerable members. Those with young children have had a particularly heavy lift. A two-year-old can't do e-learning. And every second in the life of an infant is an opportunity for more than a million neural connections to be made, if the environment is right and the caregiver responsive.
South Carolina First Steps was ready. With children at home 24/7, the urgency and importance of our work was clearer than ever. Parents needed us. And we were there for them. We have always believed that a parent is a child's first and most important teacher. That's why so many of our programs focus on developing parents' skills as brain builders, literacy developers, social-emotional coaches, and early educators.
We leaned in to meet the need, adding more parent educators, adapting to virtual home visits, and leading outdoor parent groups in the park. We distributed food, formula, and diapers to families who were struggling. We made sure children unexpectedly constrained to home had access to high-quality books and resources.
Across the country, we honored healthcare professionals and grocery store staff as essential workers. But behind the scenes, it was another group who made this all possible. For every parent who went back to work, there was a caregiver. In South Carolina, throughout the pandemic, our childcare providers showed up every day at centers that never closed, holding little hands, wiping runny noses, reading, singing, and circling up with children. Taking personal risks for little financial reward, these caregivers kept our economy running, families supported, and children nurtured.
Just as small businesses around the country wondered if they would make it through the crisis, childcare centers struggled to stay open with higher costs, lower ratios, and decreased enrollment. In response, First Steps offered PPE and cleaning supplies, financial support, assistance in applying for aide, and advocacy at the state and federal levels.
The work of a parent is often unseen and the heroics of childcare teachers unsung. But 2020 was different. Through Zoom, we literally saw colleagues juggle parenting, teaching, caregiving, and work. As a society, we appreciated the role of child care more than even. New allies to our field emerged: the many industries reliant upon a parenting workforce who needed care.
Our 2019-20 annual report is dedicated to those who showed up for young children this year. As you read this report, I hope you will see on every page a whisper of thank you. Thank you to the parents, the grandparents, the childcare teachers, the center directors and owners, the home visitors and parent educators. I hope you will share the gratitude we feel as we support, nurture, and care for the caregivers who make our society function and whose love and investment powers our future. They deserve it, this year more than ever.
---
Georgia Mjartan is the executive director of South Carolina First Steps and an Aspen Ascend Fellow.