Supporting Families and Young Children during COVID-19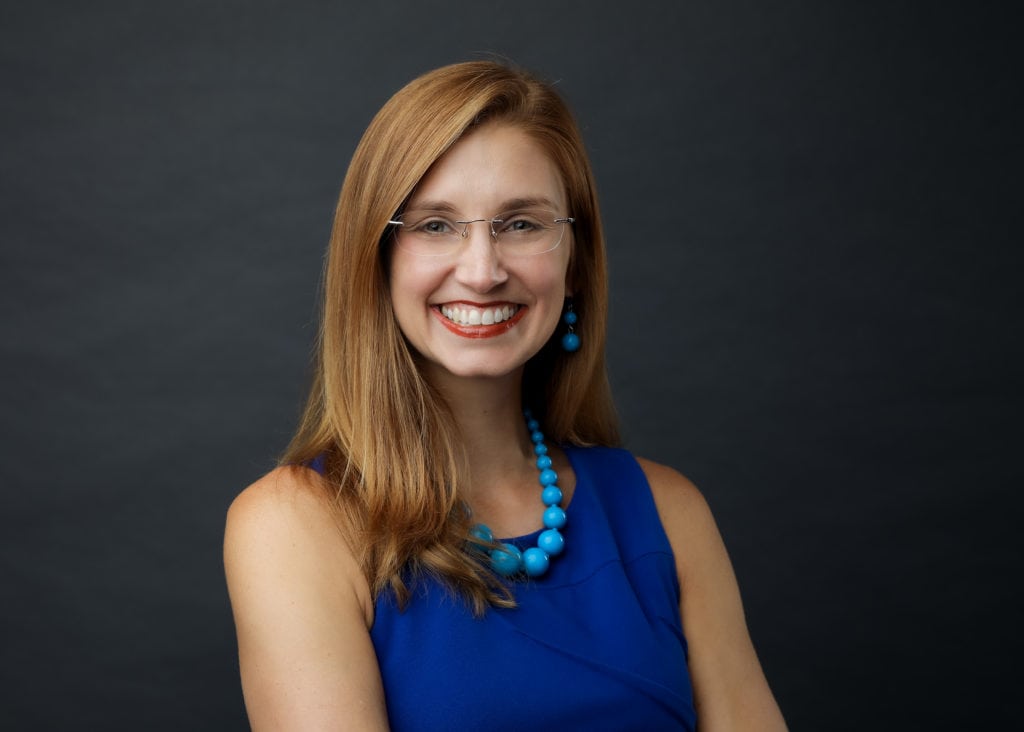 A four-year old girl with a sing-song voice touches both hands to her heart as she records a message for her First Steps 4K class, "Hello, teacher. Hello, friends. I wish you well. I wish you well. I hope I see you soon." While some child cares remain open, providing an essential service to parents who must work even during the COVID-19 pandemic, more than half of the centers in the state have closed. And every First Steps 4K classroom has converted to distance-learning, with teachers creatively supporting their young learners through video chat, take-home materials, and hands-on projects that caregivers at home can do with their children. The child's video was part of a collage of recordings made by students at a North Augusta First Steps 4K center.
Ensuring that infants, toddlers, and preschoolers are well-cared for, safe, healthy, and continuing to learn and grow during this global pandemic offers a unique challenge. As an organization that for twenty years has led the state's efforts to support parents in being their child's first and best teacher, South Carolina First Steps is providing much-needed help to families and their youngest children in every county of the state.
In Horry, Lee and Williamsburg, families in poverty who relied on their babies' child care centers to feed their little ones and provide diapers are now scrambling to meet their infants' and toddlers' most basic needs. First Steps is delivering care packages of diapers and formula, dropping them off on families' porches and leaving them in mailboxes.
In Berkeley, Charleston and Dorchester, a program called "caring for the caregiver" launched online with yoga, story time, resources and tips for parents and child care providers.
In Kershaw, where child care teachers were laid off three weeks ago, First Steps offered online tutorials and one-on-one support helping the early educators file for unemployment. Spartanburg County First Steps is compiling online professional development resources that child care teachers can complete from home. And Lee County First Steps sourced cleaning and hygiene supplies that are particularly hard to find in rural communities, bringing in a truckload and making the resources available to child care providers and families alike.
On Friday, First Steps, in partnership with Optus Bank, hosted a webinar on loan supports for the state's child cares through the new Payroll Protection Program and the Economic Injury Disaster Loans Program. The webinar maxed out at 100 participants.
First Steps recognizes the essential role that child care providers play in supporting the workforce and the economy. This is evidenced by the fact that even as the Governor ordered schools to close, child cares were allowed to remain open. Pre-pandemic, over 40% of South Carolinians lived in a child care desert, and there was a 17% decline in the number of child care facilities in South Carolina in the most recent five-year period.
Unlike public schools, private, nonprofit and faith-based child care centers rely on the market economy for their survival. So, when parents keep their children home or centers close for public health reasons, there is no real safety net ensuring they will ever be able to re-open. First Steps is raising these concerns to legislators and lawmakers, connecting providers to what little supports there are, and offering continued payment for First Steps 4K students through the end of the school year. Local First Steps affiliates in places like Aiken are continuing to make scholarship payments to centers even when the children are unable to attend because of health concerns or closures.
In the 42 counties where First Steps runs evidence-based home visiting programs, parent educators are being deployed virtually, through phone calls and video conferencing, and are offering their expertise, service and support to families who are not currently enrolled but need help.
For many families with young children at home, already just one or two paychecks away from financial collapse, the pandemic has brought added stress, worry and fear. This poses a real risk for children. First Steps' parenting programs like "Parents as Teachers" are proven to reduce the incidence of child abuse and neglect while also preparing children for early success in school. That's why we are leaning in to our work, creatively modifying our programs, and continuing to send the message to the 343,000 children birth through five, their parents and their caregivers, "We are here for you. We wish you well."
---
South Carolina First Steps has local nonprofit affiliates in every county of the state. The stories shared here are just few examples of the intensive, local response being provided in every county of South Carolina by First Steps local county partnerships. If you are interested in learning more about your local county First Steps' COVID-19 response, modifications to home visiting, parenting education and child care programs, and supports available to families and caregivers in your local community, contact your local First Steps county partnership.
Check out our resources for parents and caregivers and find guidance and helpful tools for childcare and early education providers, including information about the Payroll Protection Program and the Economic Injury Disaster Loans Programs.
---
Georgia Mjartan is the Executive Director of South Carolina First Steps and an Aspen Institute Ascend Fellow.