SC First Steps Launches NEW "Infants in the Workplace" Policy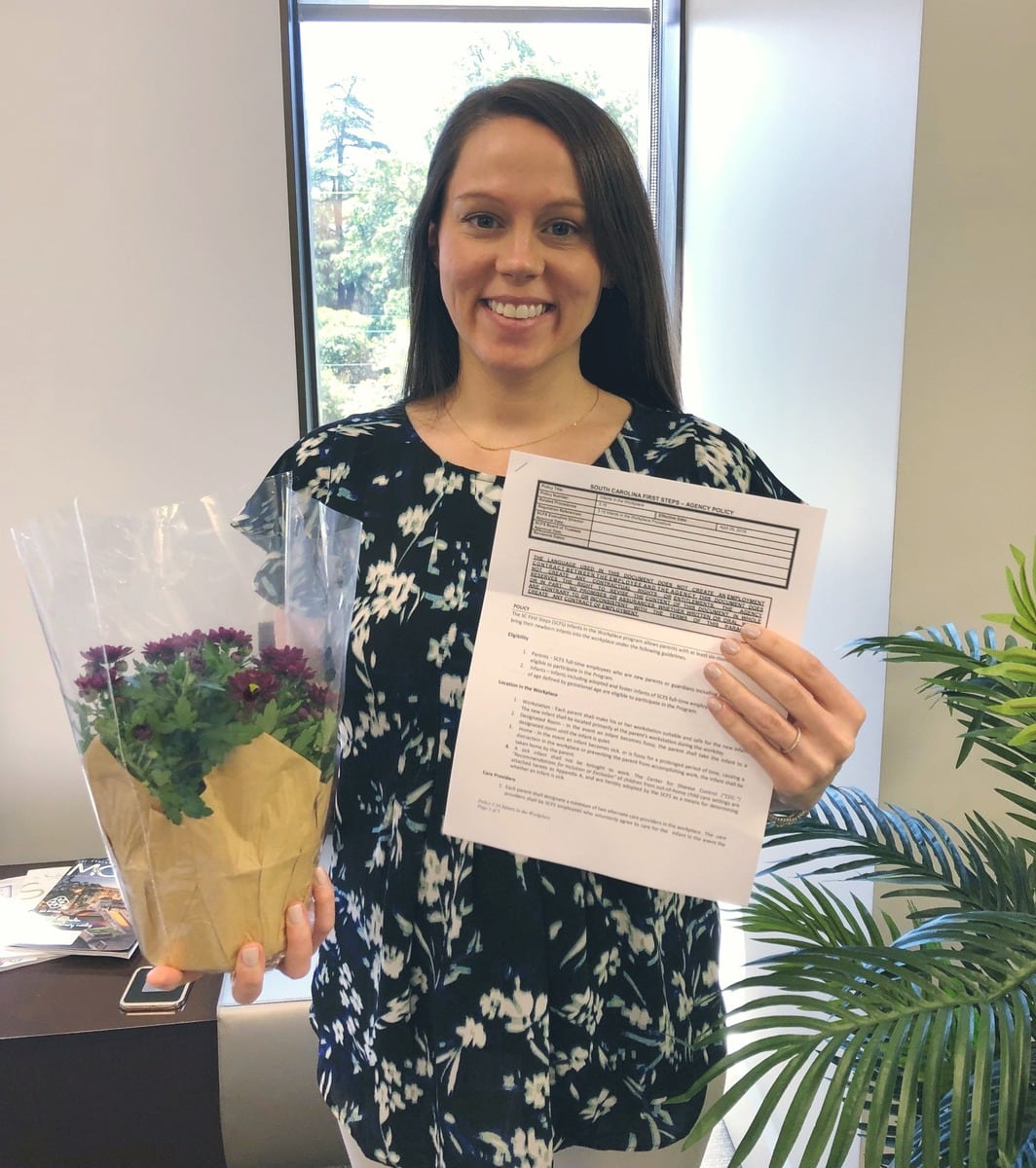 Financial website WalletHub recently released its list of best and worst states for working moms, and South Carolina landed near the bottom of the list—ranking 49 among the 50 states and the District of Columbia. The Palmetto state earned this ranking due to its lack of job opportunities in rural areas, a gender wage gap and the proportion of families living in poverty. While, SC First Steps doesn't have the capacity to alleviate all these disadvantages—it can make the work/life balance a bit more accommodating for working moms.
SC First Steps is a children and family first organization. And a big part of our work is supporting the success of all kids from birth through age five. As such, the SC First Steps Board of Trustees recently adopted an "Infants in the Workplace" agency-wide policy that will allow parents to bring their babies (including adopted and foster infants) to the office until they reach 6 months gestational age.
This will allow parents to continue to bond with their babies beyond maternity leave. Research has shown that parents and infants being together supports healthy infant brain development, parental well-being and increases job satisfaction.
Our Local Partnership Communications Coordinator, Beth Moore is expecting a new baby this fall and will be one of the first employees to take advantage of this new program!