Paid family leave is an investment in children and families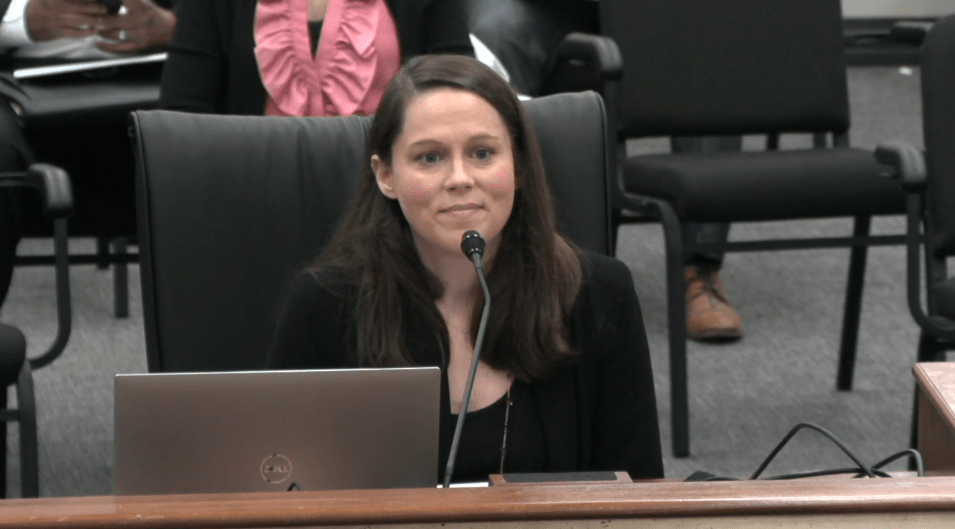 Editor's Note: Today our Communications Director Beth Moore testified before the S.C. Senate Finance Subcommittee on Sales & Income Tax. Read Beth's testimony describing the value of paid family leave for children and families, including her own.
I am the Director of Communications at South Carolina First Steps, a state employee, a parent of two young children, and an expectant mom. I am speaking today both in my capacity as a communicator for our state's early childhood agency and as an employee of that agency and thereby an employee of the state.
An important part of my job as a state employee is to help people understand the value of investing in children and their families, beginning at birth. It's well-established that the earliest days and weeks of life are among the most critical in a person's life. Decades of research show that in these early days, when a baby's brain is making more than 1 million new neural connections each second, their health and wellbeing will set the course for their entire life. These days are the foundation on which a child's entire future will be built.
We know that newborns are vulnerable. But new research tells us that the brains of new parents are also highly sensitive. The birth of a child and the transition to parenthood is intense and exhausting at best, often overwhelming and stressful, and for too many parents, severely traumatic. Support from family, friends, and employers is vital to the health and wellbeing of the entire family.
Having experienced the birth of a baby twice now, I know how all-consuming the first few months can be. I know the value of having my spouse present, right alongside me as we navigated new parenthood; the value of family and friends; and the value of a supportive employer.
I love my job state government job. I am deeply committed to the mission of First Steps and my role as Communications Director. I look back now on the spring of 2020, those surreal and terrifying days when COVID-19 was first emerging in our state. As schools and businesses and offices started to close, as families began to isolate at home, my colleagues and I knew that young children would be among the most vulnerable to this crisis. We knew that families would be dealing with illness, job loss, food insecurity, anxiety, and stress. And that these stressors would inevitably lead to an increase in child neglect, maltreatment, and trauma. We knew that our agency's efforts to support parents in protecting and nurturing their young children would be as critical as ever.
And I knew, with our staff suddenly working remotely, that effective communication would be essential to our success. It would be the glue that would keep us connected with each other, our partners, and our clients. I had an infant and a two-year-old at home when a state of emergency was declared in March. My husband also works full-time. But I showed up every day for my job. I worked in starts and stops, took turns with my husband, crammed as much in as I could during naps, and often worked late at night when my family was sleeping. I attended Zoom meetings with a baby in my lap. I took calls while making peanut butter and jelly sandwiches.
I made it work because choosing between my job and our family is an impossible choice. My family relies on my income. While I know that I could make more money working in the private sector, I find value in serving my state and serving it well. But to be fulfilled in this job, I need to know that my employer and my state values my family too.
As a parent and a citizen who understands that children and the adults who raise them are our state's greatest resource, I urge you to provide all state employees with twelve weeks of paid family leave. It's one of the best investments our state can make.