Listening to the people we serve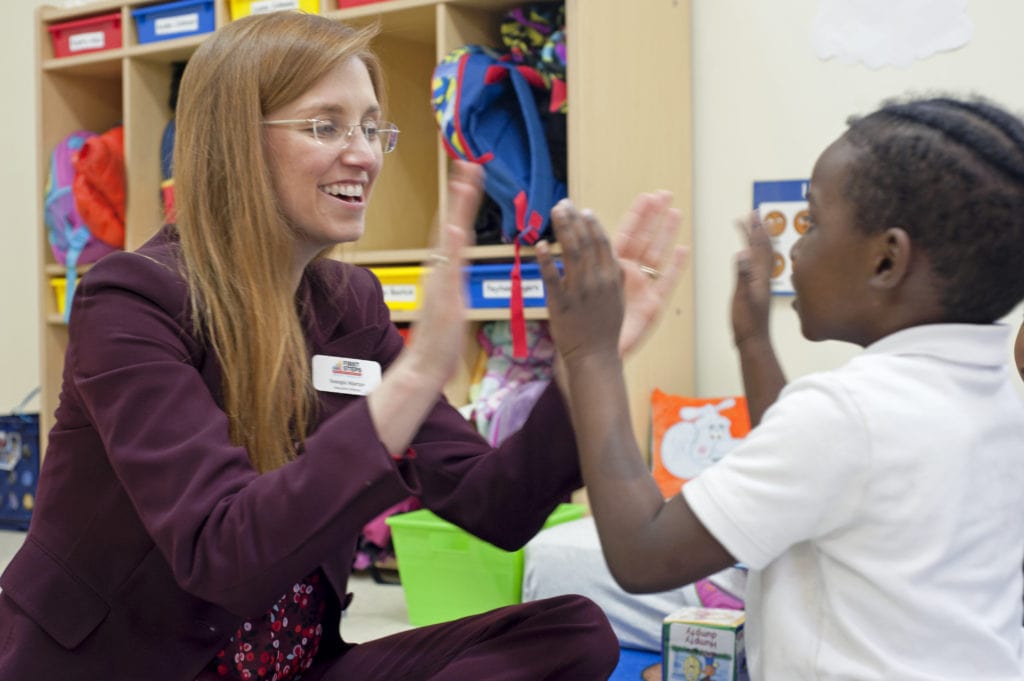 As a foster parent, I interacted with "the government" on many occasions. Sometimes the experiences were wonderful, like the time my case worker went out of her way to approve a Christmas visit between our one-year-old foster daughter and her biological father. Other times, the interactions left me feeling disrespected, frustrated, and angry. I wished the government agencies would ask me how I felt about their services. Would I recommend them to a friend? Why or why not? Hotels and phone companies ask their customers these questions. But yet the people in charge of some of the most important parts of my life – my children – were not accountable in the same way. It didn't seem right.
I imagined how different things would be not only for families like mine, but more importantly, for families who have no say. For families who feel powerless – without connections, degrees, and years of experience with advocacy. What would the provision of public services look like for the hundreds of thousands of recipients of public benefits who rely on state agencies and federal programs to meet their most basic needs if public agencies directly asked their customers these simple questions, reported their responses, and constructed a plan to do things differently based on what they heard?
It seems like a basic idea: to regularly and systematically listen to feedback from clients and then to close those feedback loops, embracing both creative ideas and constructive criticism as a pathway toward better services and, ultimately, better outcomes.
Today, I lead a public agency, South Carolina First Steps, where our Board of Trustees and staff are committed to creating a culture where we listen, respond to, and honor the knowledge and expertise of our clients.
This fall, South Carolina First Steps was selected to be one of the very first public agency participants in a national cohort of organizations committed to building and sustaining client feedback loops. As a grantee of Listen4Good, First Steps will benefit from survey design, collection, and analysis expertise offered by the national funders collaborative, Fund for Shared Insight. We will also have access to national benchmarks against which we can compare the quantitative feedback we receive from our clients.
Every day, families with young children invite us into their homes to help them in their time of need, to coach them through the challenges of parenting, to offer them support as they work hard to close the gaps in development that could set their child behind. Now, with the launch of First Steps' Listen4Good project, we will have a formal structure within which to ask those clients how we're doing. And just like the hotel chain that brags about its ratings or the phone company that changes the way it interacts with its customers based on the feedback they received, we too will have a numerical score (a "net promoter score") that will clearly tell us how the people we ought to be most accountable to think we are doing.
Every Child Ready, First Steps' newly-approved strategic plan, establishes our commitment to creating a culture of listening, openness, and transparency with stakeholders.
To really value our stakeholders, we have to be willing to change. We have to be willing to do things differently based on what we hear from our clients. And with the launch of Listen4Good at First Steps, we are boldly and rightly committing to the process of growth and improvement that our clients, funders, and the tax-paying public deserve.
Learn more about Listen4Good here. For resources on engaging and centering parent voices, visit Ascend at The Aspen Institute and check out this newly-released guide.
---
Georgia Mjartan is the executive director of South Carolina First Steps and an Aspen Ascend Fellow. As a foster parent, she navigated many public systems including child welfare, child care vouchers, Medicaid, and WIC. For over a decade, she led one of the largest homeless-serving agencies in Arkansas where she helped thousands of families who had fallen through the cracks in "the system." She also helped establish a thriving foster care and adoption support group involving both non-familial foster families and kinship caregivers. These experiences inform her commitment to children and families and her deep value for the lived wisdom and power of the people most impacted by public services.