David Morley: Our Economy Needs Child Care, Our State Needs Early Education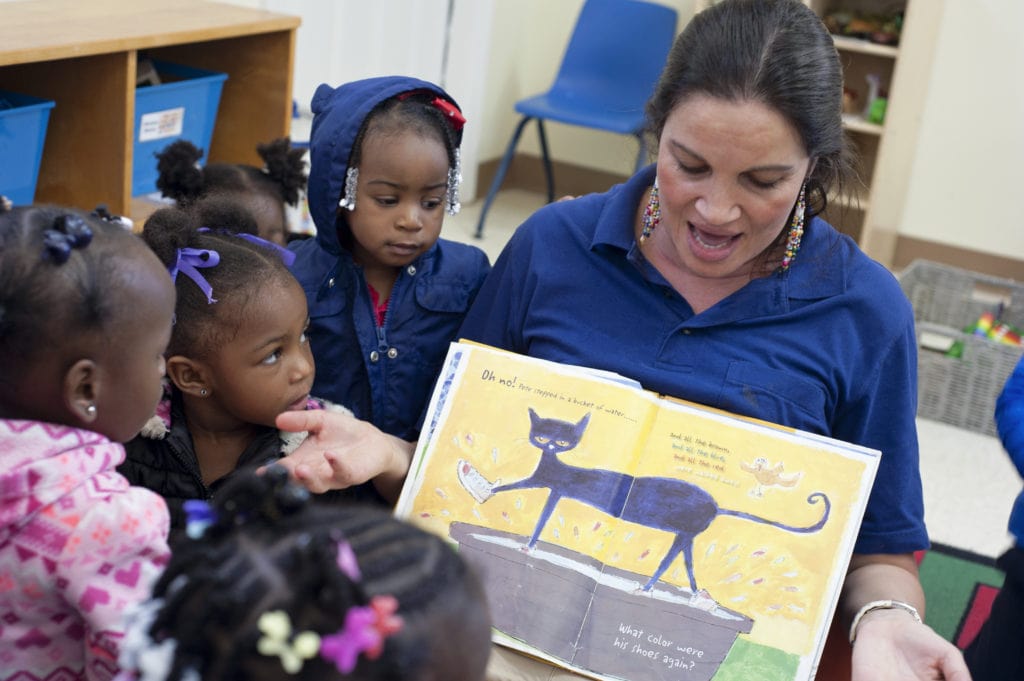 David Morley is chairman of the board of South Carolina First Steps. The following commentary was originally published as an op-ed in The Post and Courier on June 5, 2020.
Sunday's editorial warning that the pandemic could "kill top reforms" raised important concerns about the future of education in South Carolina. But there's a crucial part of education that I fear is slipping through the cracks because we just don't think about it enough: early childhood education and child care. 
Yet again, as politicians deal with "gut-wrenching choices," it looks like our poorest and least able to thrive will again pay the price of tight economic circumstances.
I can't overstate the importance of early childhood education. An estimated 80% to 90% of learning potential is established in the first 5 years of life. This is why national studies have shown that the highest return on investment to society for social interventions is in those first 5 years.
A study conducted last summer by the University of South Carolina showed that children from birth to age 5 who received service from S.C. First Steps where 74% more likely be ready for kindergarten than those who didn't, as measured by the state's Kindergarten Readiness Assessment. Children who aren't ready to enter kindergarten at age 5 often never catch up. Yet First Steps currently serves only 15% of eligible children.
Early child care is not only an important means of augmenting early childhood education. It's also an economic driver for our state. As we move to open our economy, parents need a safe and nurturing environment for their young children so they can go back to work. As of May 28, 2020, we had 193,202 licensed child care slots in our state. 
The median income of a one-earner household is $45,933, so if each of these slots means one adult can go to work, then the cumulative taxable earnings facilitated by child care centers is $8.9 billion.
But those 193,202 slots aren't enough. We had lost 15% of our child care centers over the past 5 years because the economic model of child care is being challenged. Even before COVID-19, 41% of our state was considered to be a child care desert. 
The coronavirus pandemic exacerbated the problem. As of May 28, 2020, because so many child care centers are closed, the slot capacity has decreased by over 58% to 80,399. Now, 67% of our state is considered a child care desert. In addition, the expansion of pre-K that was planned for this year but put on hold because of the recession caused by COVID-19 would have helped address this problem.
First Steps has done what it could to help. During the COVID-19 shutdowns, First Steps spent $4.1 million to support the essential infrastructure of private and nonprofit childcare centers. The payments were to keep teachers on the payroll and help centers, who are already economically challenged, stay viable for the reopening of the economy. Think of it as the private-sector equivalent of the money school districts spent to pay 4K teachers in the public schools.
At least partially as a result, on June 1, 127 centers were reopened for summer sessions, and more will open in the fall. It is impossible to know how many centers would have permanently closed without First Steps support. These expenditures were clearly COVID-19 related and should be reimbursed with the federal Coronavirus CARES Act money provided to the state. If not, fewer poor children will be served in the coming school year.
Prior to the pandemic, there was significant momentum behind 4K expansion in rural and underserved communities. Through the leadership of the Gov. Henry McMaster, we were addressing a critical need in our state by providing educational resources to the poorest counties in the state — a long overdue expenditure.  In these tough fiscal times, service to these communities will once again be deferred, at least.  As we allocate limited dollars in the coming budget year, let us not forget that early childhood education and care drive both workforce availability today and the development of the workforce of tomorrow.