Barnwell County First Steps provides support to families in their community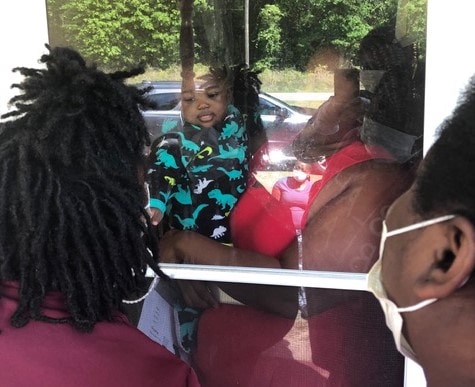 Across the state, local First Steps partnerships are going above and beyond to continue to ensure school readiness for all children in our state during this time. They exist in each county, and are the go-to resource for families and local childcare programs in their communities. Let's take a look at how Barnwell County First Steps partnered with two childcare centers to keep up the momentum of our mission.
Along with the staff at New Jerusalem Child Care, Barnwell County First Steps provided 45 pre-packaged bookbags for infants, toddlers, and preschoolers. The bags included age-appropriate, curriculum materials for learning at home, as well as nutritious bagged lunches. One of the parents was appreciative of the bookbag he received and mentioned that it "allowed savings on purchasing items" for his two-year old daughter.
Barnwell County First Steps is getting creative in the Blackville community as well. The staff at Heavenly Angels Child Care missed their students and decided to pay them a visit at their homes. They followed social distancing guidelines, and used gloves and masks while providing the children with a learning activity and a small gift. "This was the sweetest thing ever," said one parent. Through this act of kindness, Barnwell County First Steps and Heavenly Angels Child Care were able to connect with their students again, while also giving parents new ideas for teaching.