Our Week of Service: Thank you!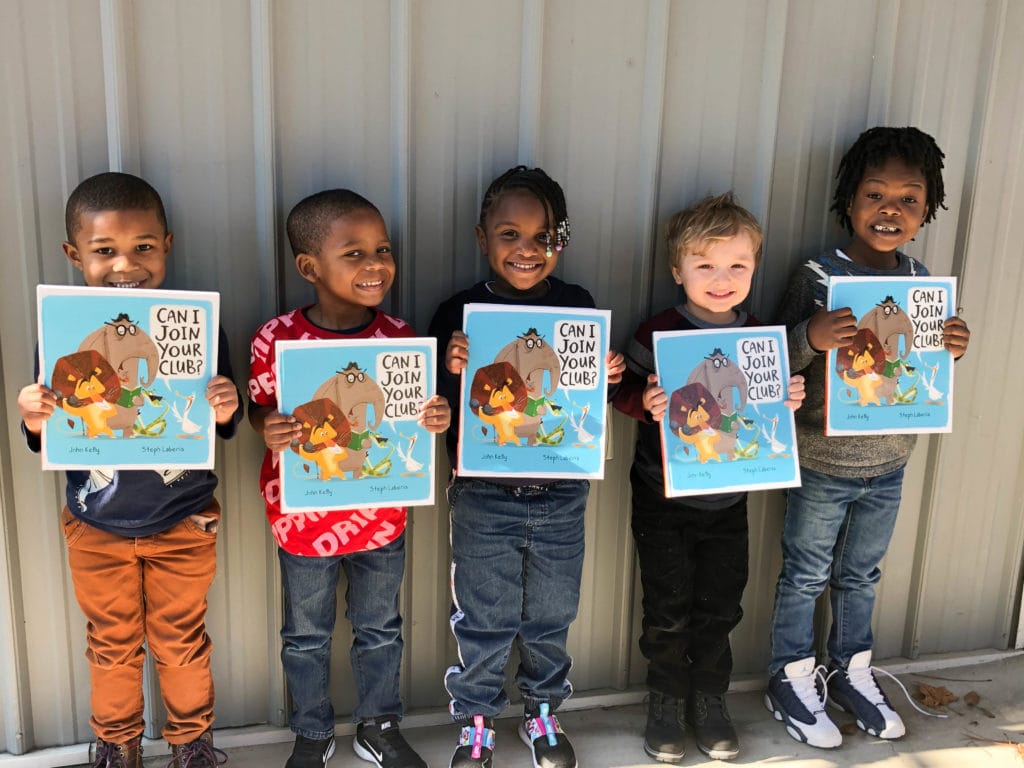 On behalf of 373 four-year-old kindergartners in 25 classrooms across the state, thank you to the First Steps AmeriCorps service members, state leaders, volunteers, and donors who made our 2021 MLK Service event a success.
Throughout the week of January 18-22, more than 75 people participated in our virtual, statewide read-aloud of "Can I Join Your Club" by John Kelly, a book that celebrates the importance of diversity, inclusivity, and friendship.
Special guest readers included Lt. Governor Pamela Evette, DSS State Director Michael Leach, Mr. and Miss South Carolina State University, and the University of South Carolina's Cocky.
Thanks to the support of our sponsors, Lt. Gov. Pamela & Mr. David Evette and Mr. Dan Adams, our partners at Usborne Books & More, and our generous donors, every child in a participating classroom received a brand-new, hardback copy of the book.
"I am a big supporter of giving every child access to high-quality early learning opportunities," wrote Lt. Gov. Evette in a letter to parents. "As a working mom, I know that time is limited, but when you take even just a few minutes each day to cuddle up with your little one to read out loud…it can make a huge impact."
The Service Day event was organized by our dedicated team of AmeriCorps service members. AmeriCorps is a national service program that engages Americans of all ages in service to their communities. As an AmeriCorps grantee, First Steps deploys service members across the state to meet the needs of young children and their families.
"COVID-19 has presented many challenges for our communities this year," said Valencia Johnson, First Steps AmeriCorps program coordinator. "We were pleased to offer our AmeriCorps members and volunteers an opportunity to safely participate in the MLK Day of Service and do so in a way that made a direct impact on hundreds of young learners."
Although our 2021 MLK Day event has come to an end, it's never too late to serve. Learn about First Steps AmeriCorps here. Or give to South Carolina First Steps. When you designate your gift to Literacy Programs, 100% of your donation will go towards new books and literacy resources for children and families in need. Donate now.