2019 Summit on Early Childhood
(Presented by BB&T and SC Department of Health and Human Services)
Keynote Presentations
Morning
Investing in South Carolina's Workforce Infrastructure: Early Care and Education as Economic Development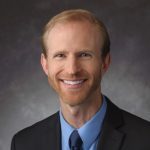 (Keynoter presenter: Rob Grunewald)
In 2003 Rob Grunewald, an economist with the Federal Reserve Bank of Minneapolis, published "Early Childhood Development: Economic Development with a High Public Return," a report in which he and co-author Art Rolnick make the case that "well-focused investments in early childhood development yield high public as well as private returns."
Early care and education programs can have a substantial impact on children's futures. Long-term research studies show that investments in high-quality programs can yield high annual inflation-adjusted returns, particularly for children from disadvantaged environments. The presence of high-quality child care also provides important workforce infrastructure that allows parents to enter the workforce and be productive at their jobs. Grunewald has since authored several subsequent articles on the economic value of early childhood development and frequently speaks on the topic to community and business leaders, policymakers, and media throughout the United States.
Afternoon
The Power of Early Childhood Intervention through the Eyes of a Child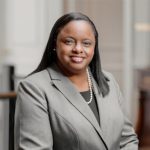 (Keynoter presenter: Liz Huntley)
Scared, abused, and taken to the limit of a person's capacity to endure tragedy, Elizabeth "Liz" Huntley reveals the perils of a childhood that would lead most to a broken life or premature death. Thanks to the early intervention of caring educators, Huntley recounts her journey from unimaginable darkness to radiance. She will share her various perspectives on the value of quality early childhood programs as a child, an advocate, and as a parent along with the science behind her work. The National Institute on Early Education Research rates Alabama's Pre K programs as #1 in the nation. A board member on the Alabama School Readiness Alliance, Huntley will share how her state achieved this status along with her personal involvement.
As someone whose childhood was tainted by poverty and other challenges, Huntley has become a well-known motivational speaker who challenges audiences to adopt her "no excuses" philosophy. Her talks frequently draw from her memoir, More Than a Bird, and her advocacy experience as a civil litigator providing legal and consulting services to government and nonprofit agencies supporting children and families.
Breakouts
Conversation with the Keynoter - Morning Session
Join Rob for an in-depth discussion about how South Carolina could maximize its long-term economic development through high-impact investment in quality early childhood programs.
Presenter: Rob Grunewald, Economist, Federal Reserve Bank of Minneapolis
Kids Count Too: The Cost and Consequence of Children 0-5 and the 2020 Census
The ten minutes it takes to complete the census will have a huge impact on SC's allocation of federal resources for the next ten years. A panel of census advocates will discuss the financial impact of a complete count. Small groups will design and share outreach strategies to take back to local communities to ensure kids ages 0-5 are included in the Complete Count 2020.
Panelists: Debbie Robertson (Facilitator), SC First Steps; Mary Dell Hayes, United Way Association of SC; Renwick "Mac" McNeil, SC Partnership Specialist, US Census Bureau
Kinship Care and Child Development
This session will provide an avenue for advocates for kinship care families and kinship caregivers to promote awareness of the age-old phenomena of blood and/or fictive kin raising children without the biological parents being in the home. Panelists will share their personal and employment experiences around kinship care and emphasize the importance of a collaborative system to aid caregivers in maintaining a thriving living environment for themselves and the children in their care. In addition to sharing information, this session is intended to begin to build a community around kinship care for the purpose of children having a healthy, safe, and well-functioning living experience.
Panelists: Dr. Kimberly Janha (Facilitator), Kindred Hearts; Pat Brown, Kinship Caregiver; Dr. Crystal Campbell, Dorchester First Steps; Daryl McCulley, Kinship Caregiver; Sharleta Woodall, SC Department of Social Services
The Importance of Family Forward Workplace Policies
This session will provide an in-depth look at how family-friendly policies in the workplace can support the financial well-being of families with young children and the larger economy by exploring the experiences of large businesses, small companies, and working parents.
Presenters: Brandi Parrish Ellison, WREN; Bethany Griffith, Abacus Planning Group; Beth Moore, SC First Steps
Early Childhood: This is Public Health
Public health and medical professionals discuss the maternal and child health challenges experienced from our rural communities to our urban centers in South Carolina and beyond. These leading scholars will present the effect of various health disparities, as well as highlight the economic impact of these issues from prenatal experiences to childhood trauma. Finally, South Carolina's first State Health Assessment and State Health Improvement Plan will be presented, with a spotlight on its "Resilient Children" priority. #thisispublichealth
Panelists: Chelsea Richard (Facilitator), SC First Steps; Dr. Aditi Srivastav Bussells, Children's Trust of South Carolina; Dr. Rick Foster, Alliance for a Healthier South Carolina; Dr. Elizabeth Crouch, Rural and Minority Health Research Center; Dr. Judith Thompson Burgis, University of South Carolina School of Medicine
Bridging the Gap between Men and Early Childhood Education Roles
Join us for an engaging discussion led by a panel that will explore the gap between men and the roles they hold in early childhood education. The main goal of the session will be to identify and address the barriers in order to encourage and empower more men to join the field of early childhood education as positive leaders and role models.
Panelists: Spencer Scott (Facilitator), Florence/Marion First Steps; Rashawn Aaron, Pee Dee Community Action, McMillan Head Start; Dr. Anthony Broughton, Claflin University School of Education; Fedrick Cohens, Georgetown County School District
Conversation with the Keynoter - Afternoon Session
This is your opportunity to ask Liz questions about her myriad experiences with high quality early childhood programs from her perspective as a child, a parent, and as a very effective advocate.
Presenter: Liz Huntley, Child Advocate, Author, and Attorney
Investing Early: A Win for Our Workforce, A Prerequisite for Higher Ed
Join us for a candid conversation on how investing in early childhood education, health and development impacts South Carolinians through college and career. Learning how to talk about the impact of early childhood programs and services from the perspective of economic development and higher education can help make the case for greater public investment.
Panelists: Georgia Mjartan (Facilitator), Executive Director, SC First Steps; Mike Brenan, BB&T and member of the SC Board of Education; Dr. Rusty Monhollon, President and Executive Director, SC Commission on Higher Education; Dave Morley, Board Chair, SC First Steps & SC Early Childhood Advisory Council and former Senior Vice President of Monsanto
Fathernomics
When fathers are present, children, families, and communities thrive. For nearly 20 years, the SC Center for Fathers and Families has worked with fathers in our state to ensure just that. The Center will discuss the economic impact fathers have on their children, families, and our state. The Center will share research, tools, tips and strategies to engage fathers and minimize barriers to father-child relationships.
Presenters: Richard Barr, SC Center for Fathers and Families; Joel Philp, SC Center for Fathers and Families
Providing Support for the Early Education of Homeless and Migrant Children
Basic information will be provided on the federal statutes that protect the educational rights of homeless and migrant children. We will also explore the challenges facing homeless and migrant children in our state through the lens of early education as well as consider economic and other factors that highlight the importance of providing support to these vulnerable populations.
Panelists: Linda Mirabel-Pace, Title IX Part A (McKinney-Vento), SC Department of Education; Zachary Taylor, SC Migrant Education, SC Department of Education
A Community Palaver: The Business of Early Childhood Education and Care 
A village council meeting; a conversation between persons of different cultures or levels of sophistication
The purpose of this session is to bring together early childhood stakeholders, including community members, early childhood business owners and providers, and parents of young children to engage in a communal conversation or palaver to share ideas, experiences, and wisdom about the "Business of Early Childhood Education and Care." Participants will join our invited guests in a community circle conversation addressing guiding questions focused on the ways in which various communities are addressing costs, business models, and collaborative efforts to provide culturally-responsive, quality early education and care to young children in the state of South Carolina.
Presenters: Shawna Bynum, Executive Director, The Franklin School; Ronda Simmons, Executive Director, Little Fish Academy; Erica Hines, Stephanie's Preschool Blessing and Afterschool; Richie Simone Lee, Birthing with a Purpose; Crystal Jackson, Education Manager, Iswa Head Start - Catawba Nation
Building Comprehensive and Collaborative Early Childhood Education Systems in SC
Across South Carolina, state programs are engaged in collaborative efforts to increase the quality, alignment, and efficiency of early childhood systems to support child care providers and the children in their care. In this panel, you will hear about these exciting and innovative efforts as panelists will describe South Carolina's first early childhood workforce registry, the newly revamped ABC Quality, South Carolina's Quality Rating and Improvement System (QRIS), and the statewide implementation of the Pyramid Model, a framework to promote the social-emotional development of infants, young children, and their families.
Presenters: Beverly Hunter, ABC Quality, SC Department of Social Services; Dr. Jenny May, Preschool (Section 619) Special Education Services, SC Department of Education; Melissa Starker, Center for Child Care Career Development SC Training System